Welcome to Old Ruts Girls Cricket!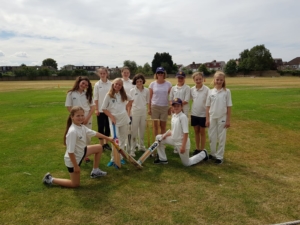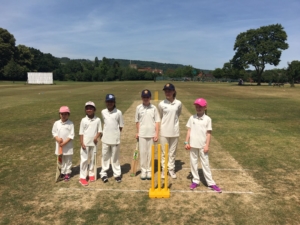 Our girls team range from age 7 (U8) to 15 (U16). All abilities welcome, but most importantly every
girl will have fun playing and learning about cricket and making new friends at the same time. We
would welcome back last season's girls, who were fantastically enthusiastic, and any new girls that
wish to try out for a session and will hopefully want to continue coming back every week.
Season 2018 was a new start for the girls as we played friendly matches with numerous other clubs
in the area and around. We entered a couple of festivals (coming 3 rd in the Beddington Festival in
September) and a smash-it tournament. The girls improved tremendously over the season and we
hope that the 2019 will be no different. We use a softball in our matches and for those who wish to
try out a hardball that will be on offer in our newly installed nets at Poplar Road.
Season 2019 is due to start very soon (April 30). Our training sessions will be on Tuesday evenings
from 6.15pm until 7.45pm. We will rotate between the Poplar Road club site and Rutlish School. We
have matches and festivals planned so come an join us and make this a great girls cricket team.
Please note that there is an option to join the other junior teams at Old Ruts according to age and
ability.
Parents are encouraged to come along and get involved at training and matches.
Lisa Partridge
Girls Team Manager
U13 Smash IT League Table link <Click Here>