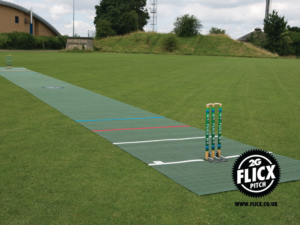 New Fundraising focus 2020
Led by the Junior section in 2019 we had two clear funding goals
To invest in the coaching provision across all junior age groups
To purchase a bowling machine and equipment for the new nets.
On coaching the cricket committee approved Eranga Mendis (level 3 coach) for 5 days of the summer season and set aside further budget for an additional ECB Level 2 coach (recruitment underway). We will continue to add coaches as we find them.
The new cricket nets which was a significant project, cost over £70,000 and last year we all enjoyed our first season. They are some of the finest in Surrey. We also added an additional bowling machine and all the additional equipment needed.
So what is our new focus for 2020 – Our new target is £4,000 from grants and donations too purchase a new flix wicket for use throughout the season in front of the pavilion.
So in the coming months whether at registration by adding an additional amount, making a single donation or getting involved in our fundraising events every little bit will help. Please contact [email protected]
The belief is that these new first class facilities will attract more juniors to the club, which in turn supported by the coaching quality that is in place, will boost the cricket section overall as part of old ruts.