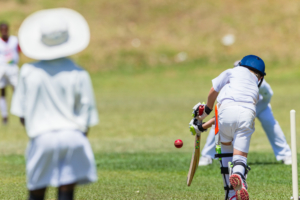 We are excited to announce all the dates for our summer holiday camps which will provide young cricketers with the opportunity to continue to develop and enhance their game in the fun and enjoyable environment of Old Ruts.
The camps are designed and run by Eranga Mendis, former Sri Lankan first class player and ECB level 3 coach who has a wealth of experience running camps like this for a over decade and he is ably supported by Josh Price. We have three different courses running per camp to suit all levels and ages and are available to members and non members of old Ruts cricket.
Courses: 9am – 1pm @ Clubhouse, Poplar Road
Beginners' course
This course is designed for children 5-7 years old. Ideal for complete beginners, children relatively new to the game or anyone who has been to an ALL STARS cricket programme.
Intermediate course
This course is aimed at children aged 8-10 who have a reasonable understanding of the basics of cricket. Players will focus on developing their basic skills and will play regular matches using incredi-balls.
Advanced course
These courses are ideal for players aged 11 to 16 who are developing the tactical side of the game. The entire course is match based with juniors expected to play a mix of 2 day test matches, one-day limited overs and 20/20 matches using hard balls.
Price
All days £130, individual days £40 each. 10% discount for siblings finishing at 1pm
An additional £15 per day to extended day until 4pm
Dates
Summer Holiday Camps
Camp 1: Monday 29th July – Thursday 1st August, 2019: 9am – 1pm / 4pm
Camp 2: Monday 5th August – Thursday 8th August, 2019: 9am – 1pm / 4pm
Camp 3: Tuesday 27th – Friday 30th August, 2019: 9am – 1pm / 4pm
Additional information
The children are advised to bring a packed lunch and drinks with them every day. No nuts!

Please make sure your child has a full water bottle as well as lunchtime drinks.

Sun cream should be applied if it's hot and children should bring a hat with them.

In the event of bad weather, entertainment we will be provided so we would still strongly recommend children attend the course. You are of course welcome to keep your child at home, however NO REFUND will be given.

There is no dress code however many of the children wear whites. If your child is not coming in whites please make sure they are dressed comfortably and according to the weather and wearing trainers.

Lost property will be handed back each day with the final opportunity to pick it up on the last day so please ensure that your child comes home with everything they took to the course!
Eranga Mendis
Coach & Organiser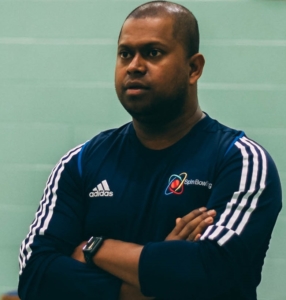 07888 761145
Josh Price
Coach